Wrangell St Elias National Park is located in the Eastern region of South-central Alaska. The Chugach, Wrangell, and St. Elias mountain ranges converge here in what is often referred to as the "Mountain Kingdom of North America." It is the largest national park in the United States, six times the size of Yellowstone. Wrangell St Elias encompasses over 20,000 square miles of mountain wilderness – that's over 50,000 square kilometers, or 25% larger than Switzerland!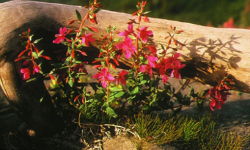 Wrangell St. Elias National Park region has long been known for its favorable weather. Summers in the Park are often warm and sunny by Alaskan standards, with temperatures reaching 80+ degrees Fahrenheit (26C) in July and August. Rainfall is sparse at just 11 to 14 inches per year. The combination of ease of access (only a day's drive east of Anchorage), incredible natural beauty and great summer weather make Wrangell-St. Elias a great destination for your Alaskan itinerary!


McCarthy and Kennecott, Alaska are two small communities nestled in the heart of the Wrangell-St. Elias National Park and are also the home of our great Alaska Adventure Tours. The two towns are 4 miles apart,
with intricately intertwined histories and a current population of approximately 20-30 residents during the winter and several hundred in the summer.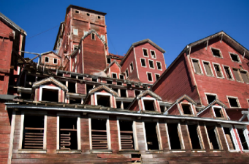 The Kennecott Trading Company is your source for locally made artworks, crafts and other gifts, as well as necessities such as jackets, hats and gloves, water bottles, batteries and snacks.
Brew with a View Coffee and Espresso is located on our deck to you can get that fresh cup of coffee to stay warm and happy during your visit!